Why should you choose Go Co Village Heritage park for your trip?
Pristine - Civilized
Meeting Go Co on a survey tour, Dr. Guy Martini, General Secretary of UNESCO's Global Geopark Network, evaluated: Go Co is a treasure of Quang Ngai province. This place meets the cultural – geological conditions to become a living entity of Sa Huynh cultural space …
Putting indigenous community in centre
Located on the hilly coastal area, with a natural area of ​​only about 105 hectares, Go Co village still retains its imprint of the diverse cultural transformation from the Sa Huynh cultural period (2,500 – 3,000 years ago). to Cham Pa culture (TK VII-XV) and today's Dai Viet residents. The old village will reveal to you the interesting "cultural fossils" through sightseeing activities and experiences with indigenous communities.
GO CO COMMUNITY SCHOOL EXPERIENCE SERVICES
TRADITIONAL BAMBOO BOAT EXPERIENCE SERVICE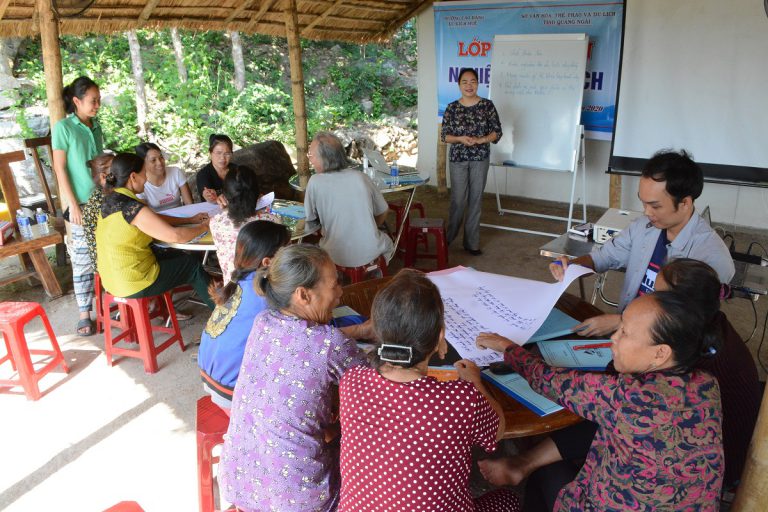 News
Farmers learn tourism profession From September 16 – 20, 2020, the Department of Culture – Sports and Tourism of Quang Ngai ...