Bai Choi and Hat Ho folk song Club
Bai Choi is a typical folk art and folk game in central Vietnam. On December 7, 2017, Vietnam's Central Bai Choi Art was recognized as the representative intangible cultural heritage of humanity. The Bai Hut art scope includes 11 central provinces and cities from Quang Binh to Binh Thuan (excluding the Central Highlands provinces): Quang Binh, Quang Tri, Thua Thien Hue, Da Nang, Quang Nam, Quang Ngai, Binh Dinh, Phu Yen, Khanh Hoa, Ninh Thuan, Binh Thuan.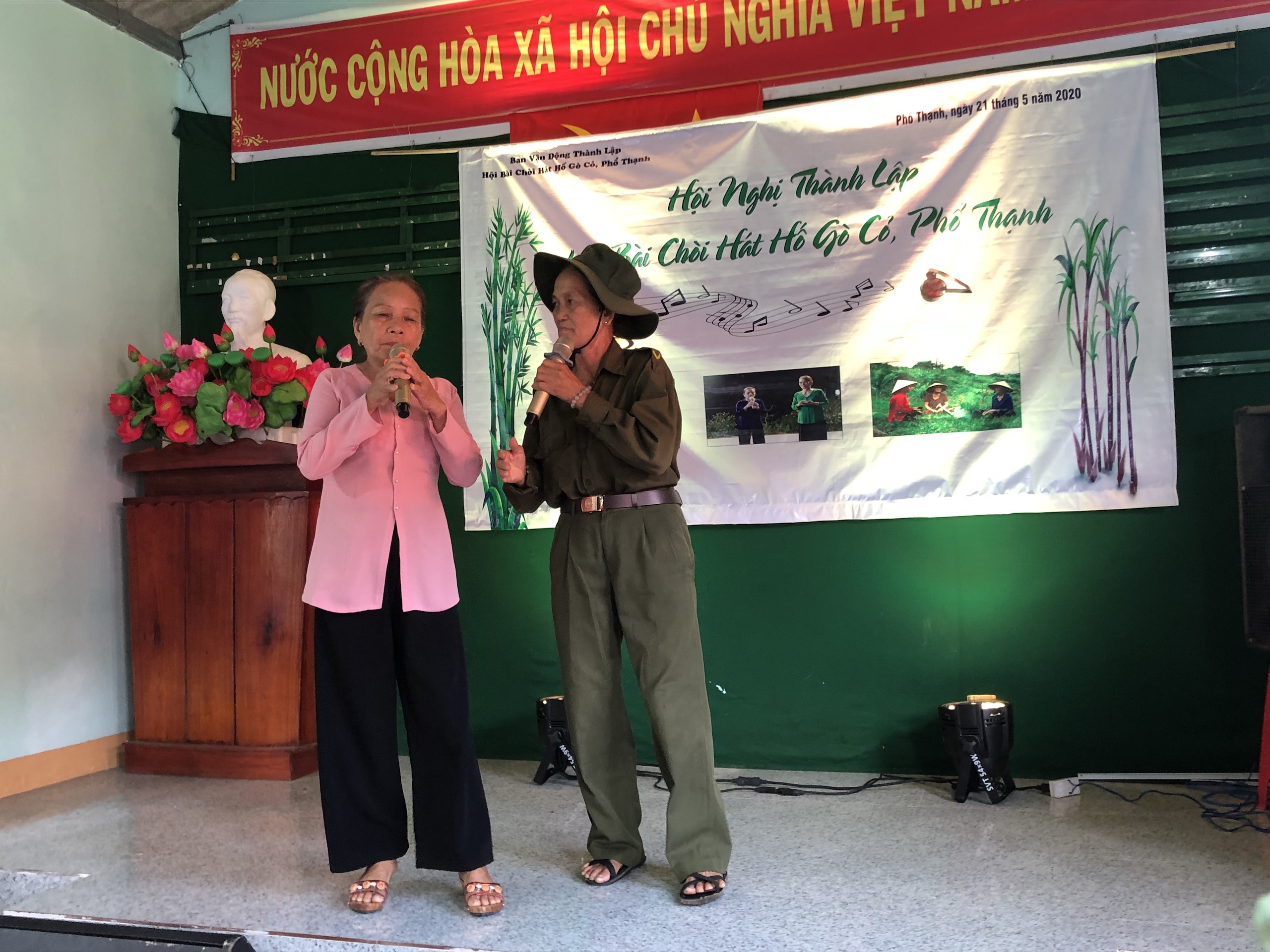 Conference to establish The Bai Choi Club – Hat Ho folk song Club
Ho singing was once an indispensable need of rural men and women. Ho singing is associated with daily life, agricultural labor, especially the sugarcane profession in some localities of Quang Ngai. There are many different themes and singing styles such as: greeting each other, singing confidently, singing in response, singing rejection, singing teasing, singing of self-responsibility…
Bai Choi, Hat Ho and a number of other folk songs are still being preserved and promoted. In particular, in Go Co village, the community of Go Co villagers still preserves these traditional folk songs. For a long time, the people of Go Co village have considered the song of Bai choi – Ho singing the hole as an indispensable spiritual dish, even composing their own songs about their homeland. The songs of Bai choi and Ho singging are closely related to the people's activities. They sing when they work, when they rest, when they lull them to their children,… at any time, the songs can be played.
To preserve and promote the folk arts of Bai Choi and Hat Ho, promote love for this type for people and the next generations, active members of Go Co village and neighboring areas. Near was determined to establish Bai choi – hat ho folk song Club  in Go Co village on May 21, 2020 with 21 members. Most of the members of the Bai choi – hat ho folk song Club are those who have childhood associated with Bai Choi and Hat Ho and know how to present at least 1 of these two genres. Stories about the ancient dispatches to each region, bringing singing songs to help encourage the spirit and instilled in folk arts love so grew. The songs that sing in response when pushing the bamboo rings squeezed sugarcane help dispel the fatigue, the lyrics are soaked until now. The lyrics are associated with each memory of the people of Go Co village. That is the reason why the Go Co hole song huts festival is a place for members to exchange arts, connect love with folk arts and, above all, pass on to future generations.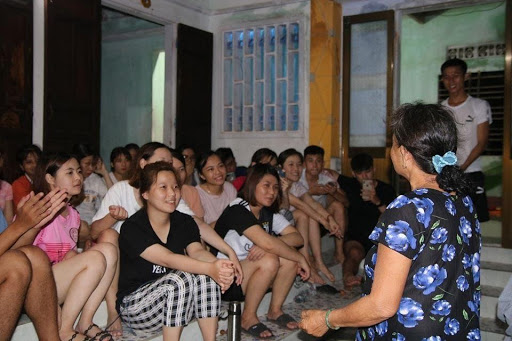 Members of Club performing for the student class of the Community School
At present, the Bai choi – hat ho folk song Club  is developing positively based on the potentials of human, culture – tourism in Go Co village in particular and the Sa Huynh cultural space area in general. In addition to participating in tourism activities, the Bai choi – hat ho folk song Club still regularly organizes regular meetings to continuously improve experience and skills.
In the future, the Club aims to develop more members, prioritizing indigenous people living in Go Co village and surrounding areas. Organizing exchange sessions the Bai choi – hat ho in a lively way to create a new awareness for the community about the folk songs of Bai choi – hat ho. Actively participating in cultural promotion and promotion programs; typical cultural events of local or national to explore and expand potential linkages for the Club in the future.
---
Comments - Bai Choi and Hat Ho folk song Club
---